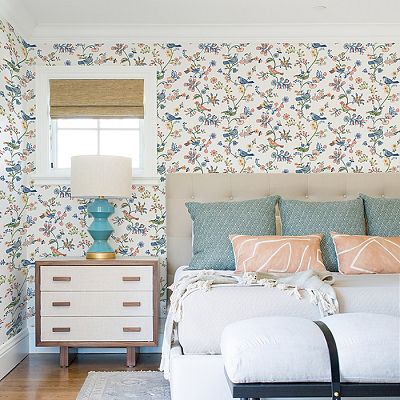 Monochrome wallpaper with a jute texture in nude and sea blue colors, as well as wallpaper imitating sailing boats coarse linen in pastel and dark blue shades, would serve as perfect companions for original designs with FLORA & FAUNA prints. FLORA & FAUNA rolled wallpaper with a diagonal parquet "herringbone" print makes you feel a little nostalgic for natural materials finishings (stained oak, walnut, ash tree, Karelian birch), which over time become only better and look nobler having acquired some aristocratic gloss. 
Glamour and luxury, intricate Baroque motifs and elegancy of the Renaissance – all encompassed in our
new Wallcovering Collection Prague 2
– the second edition of the renowned
brand Studio 465
by KT Exclusive. The themes of this bestseller collection were inspired by one of the most mysterious and magical European Capitals – Prague. In this collection it is no longer an Evening Prague with its reflections of the street lights and neon signs in the dark river waters. The Prague 2 Collection is a spring morning Prague with warm pastel shades. The nutty aftertaste, notes of cinnamon and vanilla – it's like having your morning cappuccino at the Old Town Square (Staroměstské náměstí), with a freshly-baked traditional Czech sweet pastry, so-called Trdelník. Ingenious patterns remind of white swans gliding serenely
American STUDIO TEXTURES wallpaper for residential and public spaces credibly imitate natural fabrics. Such designs look fresh and original, add delicacy to the interiors and create great opportunities for pursuing the designer's tasks. Decorative wallpaper in Boho style with a textured gauze pattern (fabric for summer clothes with ethnic elements) looks airy and soft, just like this material. The slight deformation of intertwined cotton or linen threads on STUDIO TEXTURES wallpaper looks very natural. The rich colors of Cahors wine, coffee beans, haze, dawn fog and blue ice are meant for the walls of offices, halls, bedrooms and living rooms and satisfy the most demanding tastes of the owners.